6 Social Media Trends to Apply to Employer Branding
December 28, 2017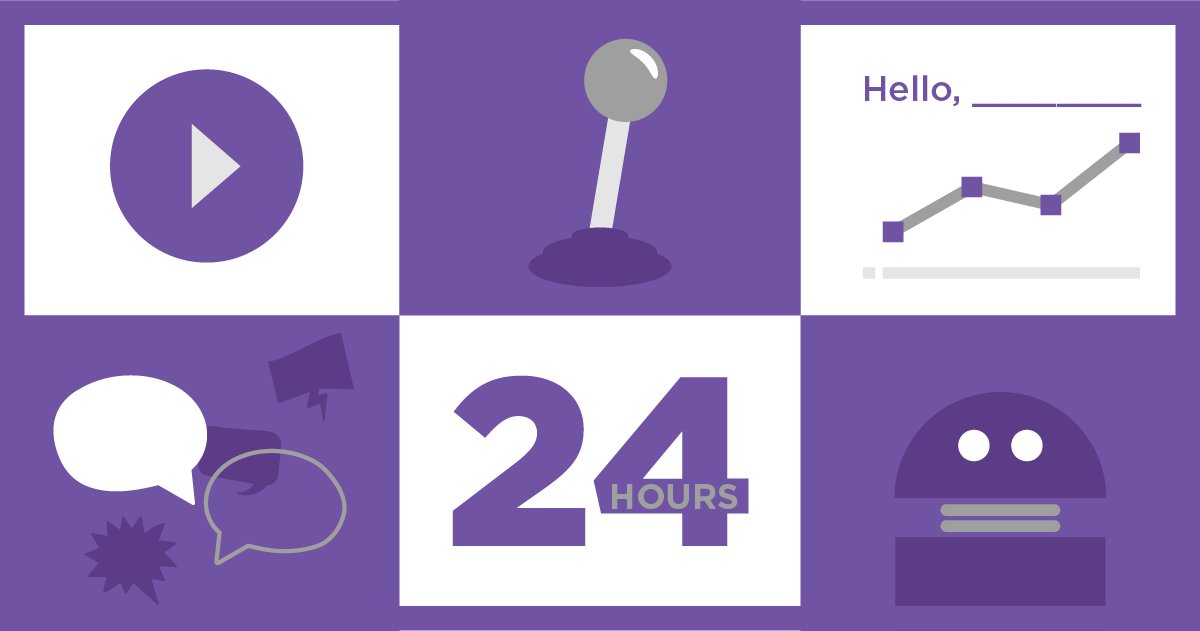 As marketing publications everywhere share their predictions about the future of digital and social media, we have recommendations on how to incorporate some of what they are saying into the recruiting and employer branding space.
Here are six popular social media trends for 2018, along with suggestions on how to best apply them to our industry:
1) Think video.
As social algorithms continue to change and grow, video will become increasingly valuable for generating engagement and adding followers. Videos have been shown to elicit higher engagement, including more likes, retweets and shares – especially on Facebook. The ability to regularly create video content – and then integrate it with other content – will be critical in 2018 and the years ahead.
OK, but how? Have recruiters record themselves talking about a job opportunity and then share the video on social media – or better yet, Facebook Live. Seeing a person discuss a position is much more engaging than reading a bulleted list of details and requirements – and the recordings can then be incorporated into other content like blog posts, emails, etc.
Read more: http://www.cielotalent.com/blog/cielos-hr-leader-blog/6-social-media-trends-to-apply-to-employer-branding/
---
Avoid "Shiny Object Syndrome" in Your Social Media Strategy
November 29, 2017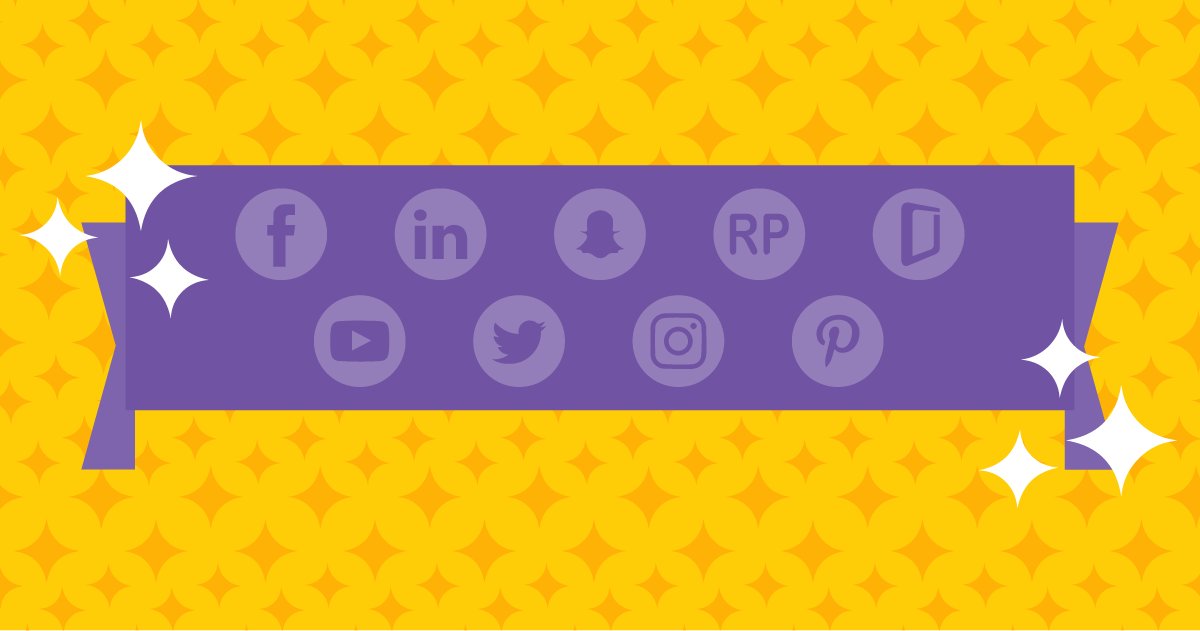 It feels like a new social media network launches on an almost monthly basis, and as platforms come and go, you may be asked why your organization isn't on a particular network yet. Does, "I saw Company X do something really interesting on Website Y; we need to do something like that!" sound familiar?
In this ever-changing world, it's important to make sure you don't suffer from what we like to call "Shiny Object Syndrome" – creating a presence on the latest site just because it's fancy and new. Social platforms should be assessed from a strategic perspective, not simply a trend perspective.
With that said, there are some questions to consider before diving into developing a full-fledged channel strategy. Our "Activating Your Employer Brand on Social Media" infographic can help you address some of these questions. It provides an overview of established and emerging social networks, with demographic information and the main types of content that are effective on each.
Read more: http://www.cielotalent.com/blog/cielos-hr-leader-blog/avoid-shiny-object-syndrome-in-your-social-media-strategy/
---
Earning and Learning
The Global Recruiter, September 2016
By Kip Wright
College or cash? Learn or earn? It's hard to prepare for the world of work when it's changing so fast. By some estimates, up to 65 per cent of the jobs Generation Z will perform don't even exist yet. Add to that the fact that 38 per cent of employers tell us they're already having difficulties finding people with the right skills to fill open jobs, and it is clear that workforce development is one of the major challenges of our times. To meet it, we'll need workers who are hungry to learn, and employers who are committed to helping them.
http://magazine.theglobalrecruiter.com/2016/08/08/gr168-innovation-earning-and-learning/pugpig_index.html
---
Verizon Innovate Learning Grants Support Bruce-Guadalupe Community School STEM Programs
May 5, 2015
The Verizon Foundation is focused on improving student engagement and achievement in science, technology, engineering and math (STEM). We see the use of technology—when paired with professional development for teachers—as a powerful way to accelerate learning.
The Foundation awarded $20,000 Innovate Learning Grants to help schools advance STEM instruction and learning, paired with the effective use of technology.
Three Milwaukee-area schools received the grant in 2014, including Bruce-Guadalupe Community School. This is their story.
Read more: http://www.verizon.com/about/news/verizon-innovate-learning-grants-support-bruce-guadalupe-community-school-stem-programs
---
Must-Have Apps From Ian Abston, Co-Founder of NEWaukee
April 10, 2015
We talked with Milwaukee, WI resident Ian Abston about must-have apps. Ian is the co-founder of NEWaukee architecture firm. Follow NEWaukee on Twitter, Facebook and Instagram.
NEWaukee is "a social architecture firm that inspires a collision of all Milwaukee has to offer." In 2012, NEWaukee launched YPWeek, a weeklong platform for discovery, adventure and meaningful conversations about the issues that matter among young professionals in the community. For the past three years, YPWeek events were held exclusively in Milwaukee. But this year, the initiative has gone statewide to attract and retain young professionals in Wisconsin.
Here, NEWaukee co-founder Ian Abston shares his top five must-have apps:
Read more: http://www.verizon.com/about/news/must-have-apps-ian-abston-newaukee
---
Eavesdropping at the Cocktail Party: Five Simple Steps for Social Listening
March 12, 2015
"The art of conversation lies in listening." – Malcom Forbes
Listening is important – in business, in life, and in social media. For the purpose of this blog post, however, we're focused on the last part.
Social listening allows you to be in the same room with the people who are talking about you, but not necessarily to you. And just like you wouldn't run up to someone at a party and say, "I heard what you said about me!" … you must be cautious with how you interact in the social space.
There are a few different ways to monitor keywords and phrases on social media. Twitter is one of the most popular forums for social listening, due to its open concept and high utilization of hashtags (linked keywords).
Sometimes people will mention you (or your company) by name (Twitter handle, Facebook tag, etc.) because they want you to see that they're talking about you. Other times, they may talk about you in a more general sense because they're just looking to broadcast, not converse.
There's a careful balance that needs to be had when deciding whether or not to jump into a conversation that may or may not welcome your presence. You need to really step back and think about when you should interact … and when it's better to let things be.
Read more: https://chelseyjo.com/2015/03/12/eavesdropping-at-the-cocktail-party-five-simple-steps-for-social-listening/
---
5 Social Media Takeaways to Amplify Brand Values
March 13, 2014
Brand values are important to any business. Identify the values with which your company can and should align, and you can represent and express those values for your customers so they can identify with them, too. Make your business stronger by adhering to those values, ensuring you are staying on the right track. Your employees should know them and believe in them so you can create harmony throughout your company – total brand alignment; what we call say it. live it.™ at Core Creative.
At the beginning of this year, as part of our Level Up initiative, I had the opportunity to attend NMX Business 2014—the premier social business event for business owners, marketing, advertising, PR and IT executives and change makers—in Las Vegas, Nevada. NMX Business is part of the larger New Media Expo conference, formerly known as BlogWorld.
For two and a half days, I attended sessions with speakers from the telecommunications, health care, marketing and publishing industries. Here are the main takeaways you can apply to your business, content marketing and social media. Align them with your company's brand values to help build equity.
Read more: https://chelseyjo.com/2014/03/13/5-social-media-takeaways-to-amplify-brand-values/
---
9 social media resolutions for 2014
January 14, 2014
Just like many people resolve to be healthier, happier and more financially stable every New Year, you can set goals for yourself when it comes to social media. Doing so can help you develop a deeper understanding of how social media functions as a whole, and how it can work for you and your company.
Why not challenge yourself to move beyond the core competencies you've developed. What is your basic understanding, your safe zone? This year, challenge yourself to move outside of that zone.
Social media is a powerful tool to help serve your business and customers while building your brand, yet not everyone is able to spend enough time to learn the nuances of the networks. With that in mind, take these resolutions as tips to help you get better when you do need to increase your social media activity and identify more strategic ways to utilize it to serve your business.
Read more: https://chelseyjo.com/2014/01/14/9-social-media-resolutions-for-2014/
---
Three key characteristics for organizational success
May 2, 2013
Young Professional Week, a program hosted by young professionals networking group NEWaukee, took place April 14 – 21, 2013. Events throughout the week covered a variety of topics – from sustainability to water innovation and women in leadership to social change. As an active young professional in the Milwaukee community, I am thrilled this event (known as #ypweek to most) has become an annual occasion.
The conclusion to the week's cornucopia of events was a keynote speech from Tony Hsieh, CEO of Zappos.com, at the Hilton Milwaukee City Center Hotel. Tony gave a brief overview on how he got to where he is today, but spent the majority of his time discussing culture, community and innovation.
I could write for days on all the things I learned during Tony's speech. To save time, you can check out my synopsis on Storify. For this blog post, I'll simply address the three major topics that were discussed; the three areas on which businesses must focus to become (or remain) successful.
Read more: https://chelseyjo.com/2013/05/02/three-key-characteristics-for-organizational-success/
---
Develop your social media voice
September 16, 2011
Once you've decided which social networks your company will use, it is important to determine your "voice" – how your fans or followers will perceive your brand.
Do you want to be a friendly source for trends, like the latest video or product? Or would you rather be a straightforward, professional resource for industry news? Whatever you decide, use the same voice across all channels.
Like traditional branding, your voice helps your audience understand your brand. Fans and followers already recognize your logo and design. Adding social media to your arsenal gives them another identifiable characteristic.
Which voice to use can be determined by identifying the role you wish to play. Three common roles in social media are:
The Casual Sharer – Using a playful, light-hearted tone, this role allows for friendly conversation (e.g., "Thanks for the follow, Tim! You rock!").
The Trustworthy Informer – A straightforward, educated tone provides information (e.g., "We've updated our website to include the latest client news.").
The Customer Service Aid – Using a calm, supportive tone, this role helps users with issues and resolves problems quickly.
Read more: https://www.biztimes.com/2011/09/16/develop-your-social-media-voice/